Christmas decorations to grab your buyer's attention
15 December 2020
What's red, green and stands at 35ft tall? Hartlepool's now famous inflatable Grinch, of course!
It's likely that local businessman Ray Liddell didn't anticipate quite how popular the blow-up Dr Seuss character would be when he first erected it outside his home in November, but with the festive period very different to usual and many clawing on to every bit of Christmas cheer, the Grinch has gained so much attention that the family has had to impose visiting restrictions to ensure social distancing measures are followed.There's just one niggling shame, though – that the house isn't up for sale. We're not suggesting you erect a giant inflatable any time you consider selling your property, but there's no denying that there's something about a novelty decoration that gets us Brits excited – and that could work wonders for your sale. Here are a few of our favourite bright and bold decorations, guaranteed to grab buyers' attention…This 19ft Santa Claus waving happily at passers-by in Lincoln… (Image: Chris Hebron)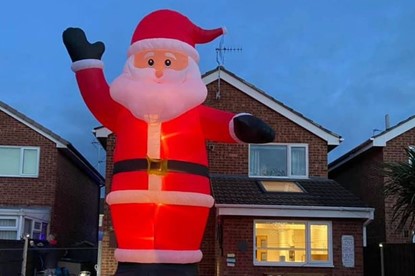 This family's dazzling 'Winter Wonderland'-style home, which has raised over Ł40,000 for charities over the years… (Image: SWNS)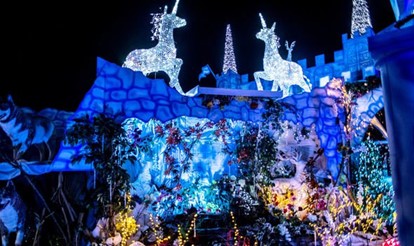 Neil Wilson, of Sunderland, who spent three weeks putting thousands of lights up at his home to bring joy to his poorly eight-year-old neighbour… (Image: Sunderland Echo)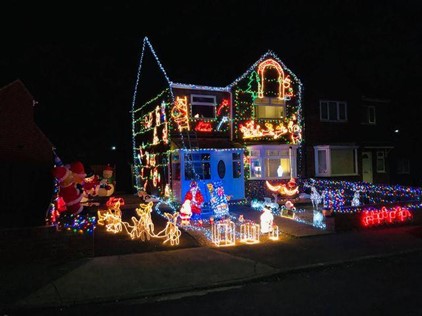 This family in Texas, whose front garden is home to somewhere between 500 and 1,000 light-up Santa decorations… (Image Nicole Nielsen/CBS 11 News)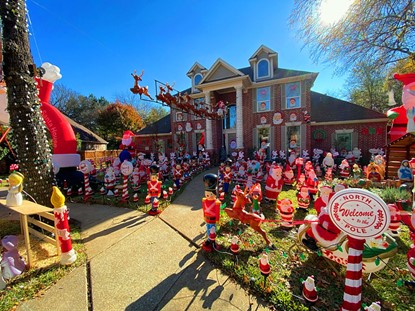 And, of course, The Liddell family's Grinch. (Image: Gerald Oliver)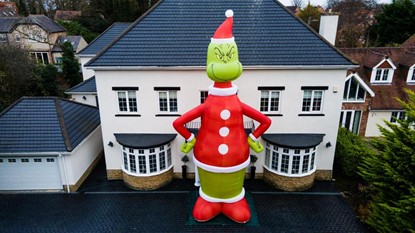 So, if you need help selling your home, maybe you could try a 35ft inflatable on your driveway – or perhaps just an expert team like ours. If you're thinking of putting your home on the market (at any time of the year), get in touch with our team on stockton@brownsestateagency.co.uk.