Home proposals – the good, the bad and the ugly
10 February 2021
They do say home is where the heart is, which is why many are choosing to pop the question from the comfort of their own property – especially with Valentine's Day in lockdown approaching. But while proposing at home can be loving and low-key, sometimes things simply don't go to plan. Here are some of the most romantic at-home proposals – and some that were more frightful than delightful…Burning lovePlenty of love songs revolve around sparks flying, warm feelings and, of course, Elvis' classic 'hunk of burning love' – but one man may have taken it too literally, setting his flat on fire during an at-home proposal. Besotted Albert Ndreu spent hours filling the flat with candles and spelling out 'Marry me?' in tea lights, only for the place to set on fire when he popped out to pick up his beloved.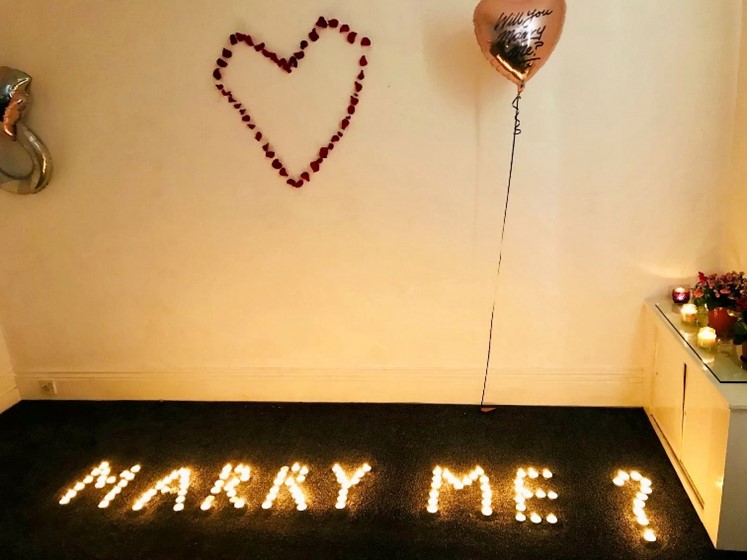 (Image: SWNS: South West News Service)Dinner, anyone?Over a romantic meal in the comfort of your own home can be the perfect way to pop the question – if you put safety first. Sharing her story with wedding website The Knot, one bride-to-be told how her now fiancé "cooked us dinner at the beach house and ended up slicing off a piece of his index finger. Talk about ruining the moment!"Treat timeThey do say never work with animals or children – especially when it comes to proposals. After a couple's pet played its part popping the question, the bride-to-be took it one step further and balanced the ring on the pup's nose while sharing news with family. What happened next? The dog mistook the ring for a treat and swallowed it quicker than you can say 'I do'!Writing's on the wallLiterally! This groom-to-be perfectly combined his proposal with some redecorating by writing his declaration of love all over the wall of the couple's new home.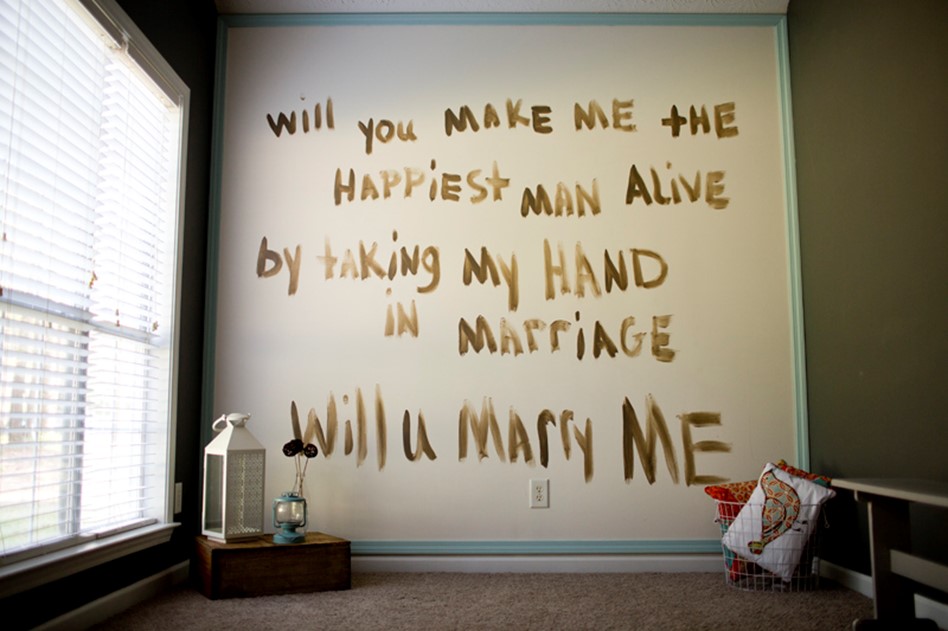 (Image: Howtheyasked.com) Love of my 'light'Sometimes, all it takes for the most romantic proposals is a set of fairy lights and a projector. With a screen playing a slideshow of images and videos from the course of their relationship, this groom-to-be took his partner by surprise when he got down on one knee surrounded by twinkling lights in the couple's own garden – perfect for a low-key show of love.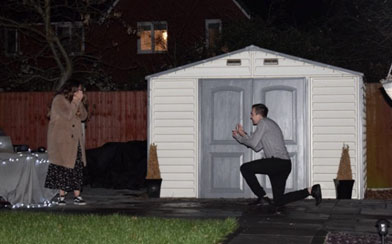 (Image: Howtheyasked.com) If you're looking for your dream home to stage the perfect lockdown proposal, get in touch with our team.