News
Latest Great North Property Auction Results: 85% Sold!!!
29 March 2012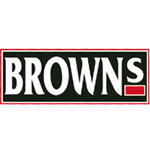 Great success again at the latest Great North Property Auction, with 51 sales out of 60 lots.
That's an 85% success rate!
The Great North Property Auction is proving a really successful method of selling properties during tough times. This success can only continue given the regional and national media coverage we have received recently.
Please don't hesitate to contact us, as we are now taking entries for our next auction.
Our kind appreciation on prompt and helpful information on the sale of our property.
Mr & Mrs G