Recruitment
Residential Lettings & Management Apprenticeship
Are you looking for an opportunity to work with an established company who pride themselves on combining traditional family business values with a high degree of professionalism and technology?

As part of this challenging role, you will demonstrate the ability to:
Represent the organisation as a first point of contact to current and prospective clients
Maintain a customer database to match prospective tenants to available properties
Use an industry specific software system to update property information and advertisements both in branch and online
Using your initiative to deal with customer complaints and any maintenance issues as problems are identified
Helping with property inventories and recording of assets in each property
Dealing with outbound correspondence; including letter writing
Complete general office administration duties as needed
Deliver exceptional customer service
While completing your apprenticeship you will work towards the NVQ Level 2 Certificate in Property (Residential Letting and Management).The apprenticeship will be based across all three office locations in Norton, Yarm and Stockton. You will be expected to work a minimum of 30 hours per week (including some Saturday shifts) and your average weekly wage will be £79.50.
How to Apply:
Given the nature of the role, please write a paragraph describing the room you are sat in now as you would expect it to feature in an advert for the lettings market.
What are your interests and hobbies in your free time? From these, what do you feel that you have excelled in?
Email your CV and answers to the below questions to Philippa.Golightly@profoundservices.com by 25th February 2013.
You can view a full job description and apply on www.apprenticeships.org by searching for Profound Services as the training provider.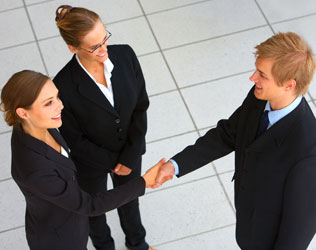 More in this Section
...a big thank you for all of your support and guidance in us buying our first home…. We will be rec...
Miss S & Mr T