Let Your Property
Browns Property Management is committed to providing an excellent letting agents service to both Tenants and Landlords alike.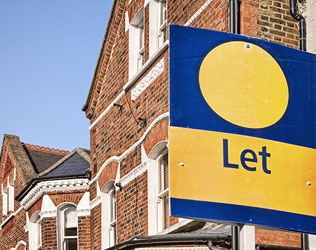 Browns can offer a number of flexible services; from a Tenancy set up fee for self-managed properties, to a Full Management Service. Also, through our relationship with Mortgage Talk, information can be provided on a range of products including insurance cover and risk management such as rental protection insurance. Find out more.
The Full Management Service is intended to provide 'peace of mind' to both the Tenant and the Landlord. The two should go hand in hand by finding solutions to any problems with the minimum of fuss, a factor that is imperative with today's high standards and busy lifestyles.
With the backup of our Residential and Survey departments we can offer an unrivalled service to prospective Landlords in connection with 'Buy to Let' schemes. We can also introduce you to Mortgage Talk for Independent mortgage advice.
The Property Management Department has the benefit of our Residential Offices, all situated in high profile positions, enhancing the service we can provide.
Browns have created a unique organisation by bringing together a vastly experienced staff with combined expertise and knowledge of the local property market. This expertise is appreciated by hundreds of clients throughout the area, whether buying, selling, renting, or letting properties.
Please contact Simon Brown on 01642 603603 for further information on properties and services, or e-mail us on enquiries@brownspropertymanagement.co.uk.
Browns Property Management is the dedicated Residential Lettings Department of Browns Estate Agency, and is situated at:
6 Innovation Court,
Yarm Road,
Stockton on Tees,
TS18 3DA.
Tel: (01642) 603603
Fax (01642) 604704